Building Quality. Building Community.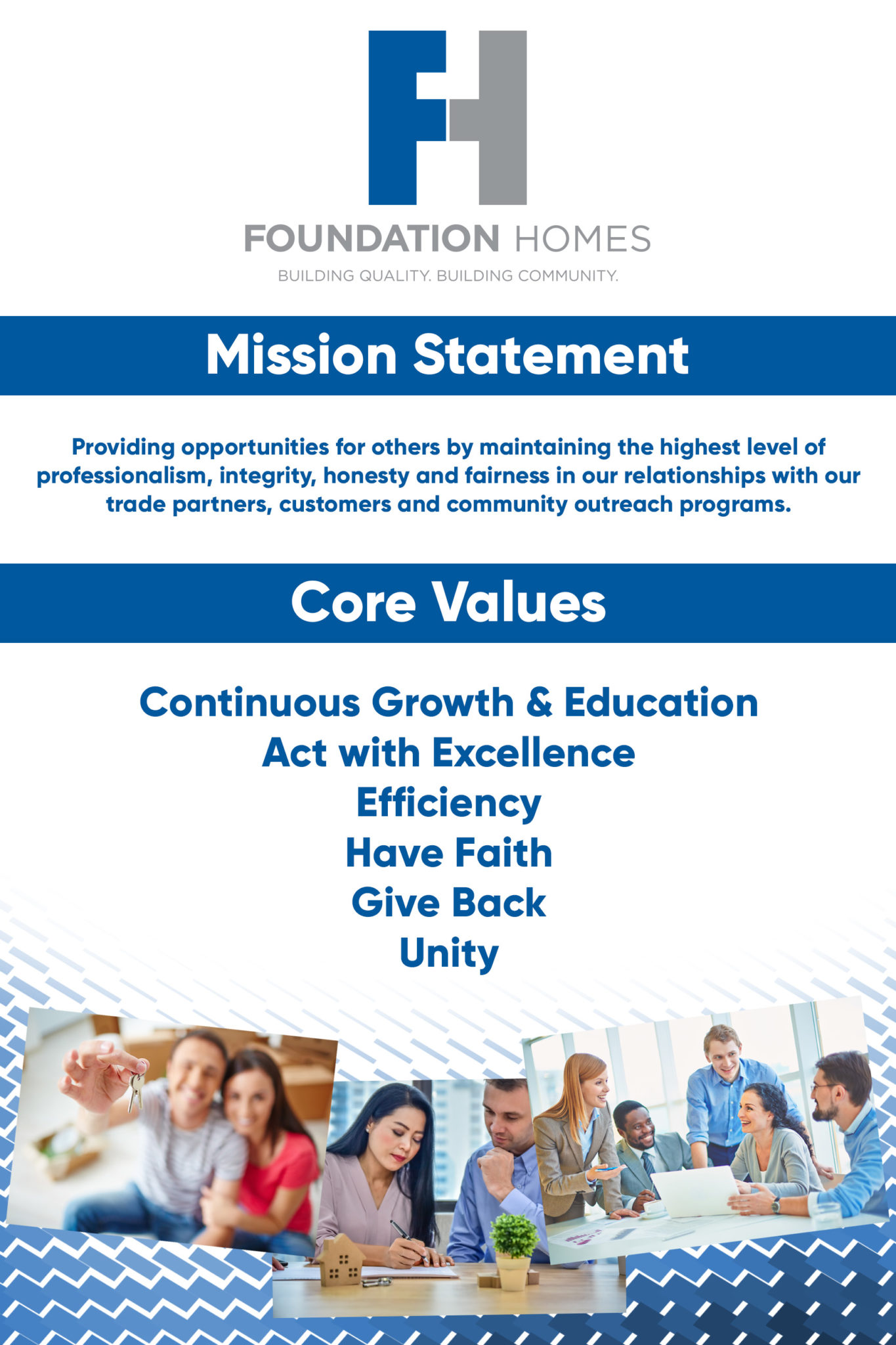 A Clear Vision
A clear vision makes the difference. Known for working collaboratively with our clients, we create, build and finish each of our thoughtfully designed homes with your vision as our guide. Because ours is a true partnership from the beginning, we bring your wants and needs into every detail of our design. Working together as partners in the process allows us to show you the potential of your new home.
Building Opportunity
Our company mission includes a promise to the communities we serve as well as the people we employ. Our ultimate goal is to create change and provide opportunities that improve the lives of everyone we're fortunate enough to work side-by-side with. For us, people always come first. This, of course, includes respecting Real Estate Professionals assisting purchasers with a new home purchase from Foundation Homes.